Mailer Design
[Fun, edgy mailer created for a nonprofit in Conway, AR]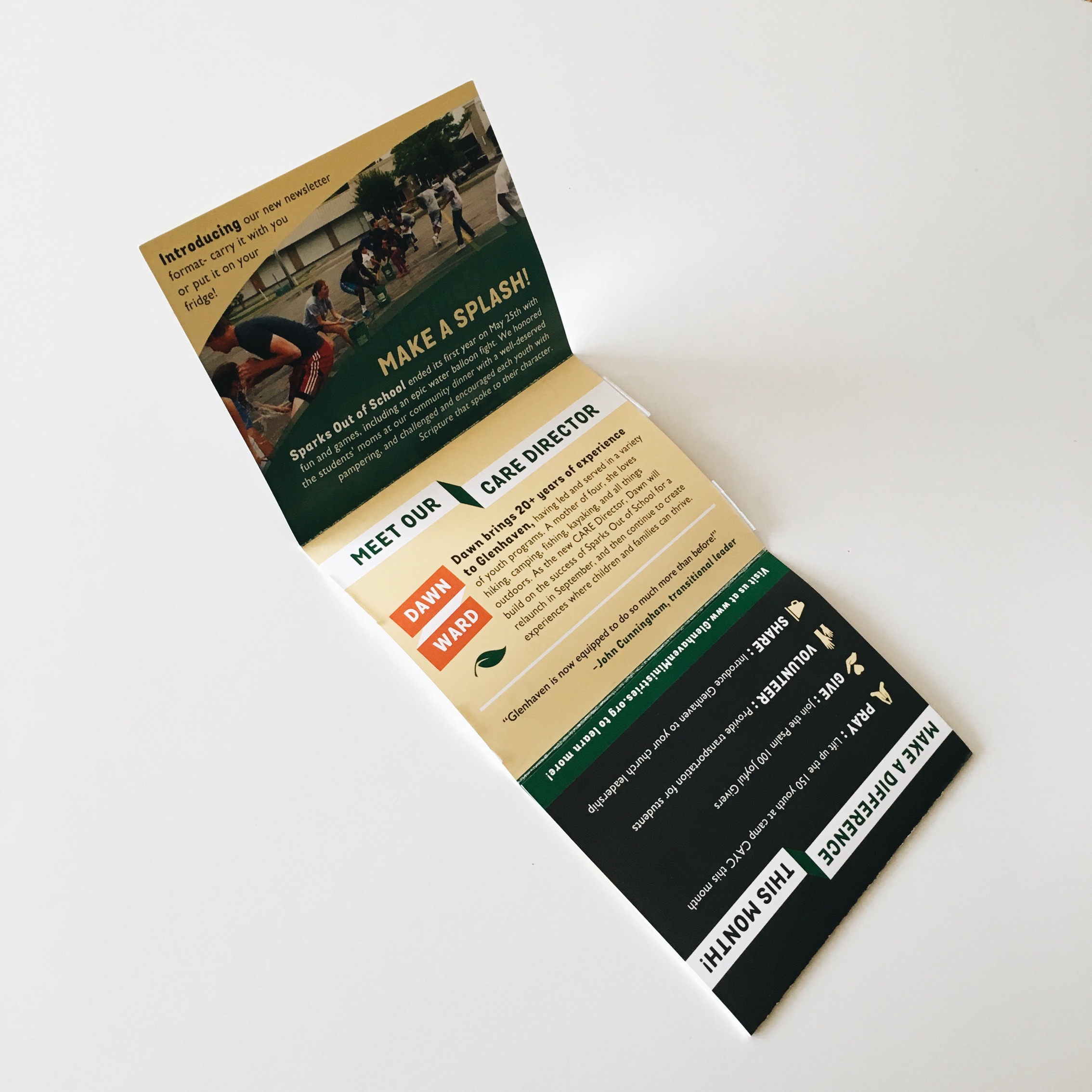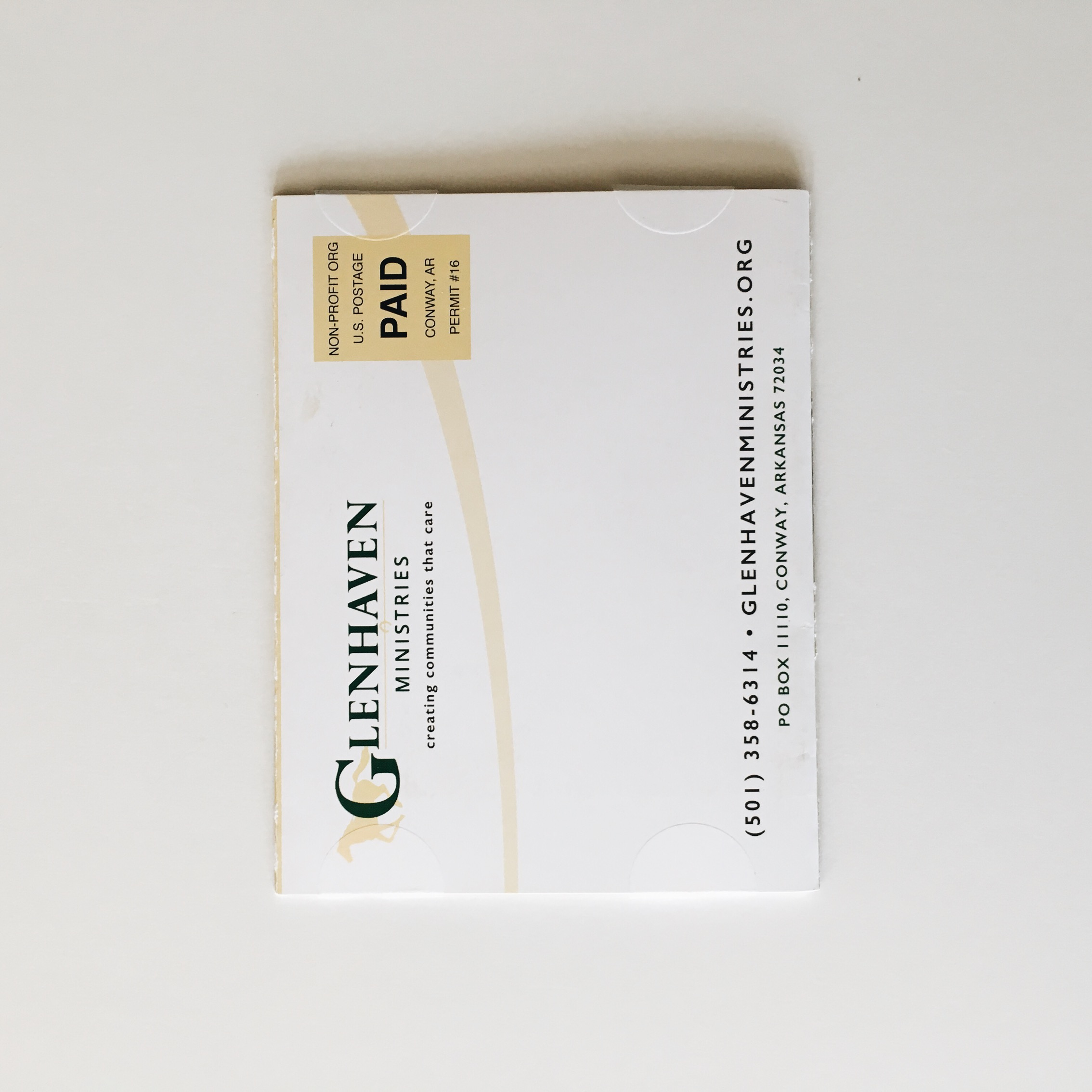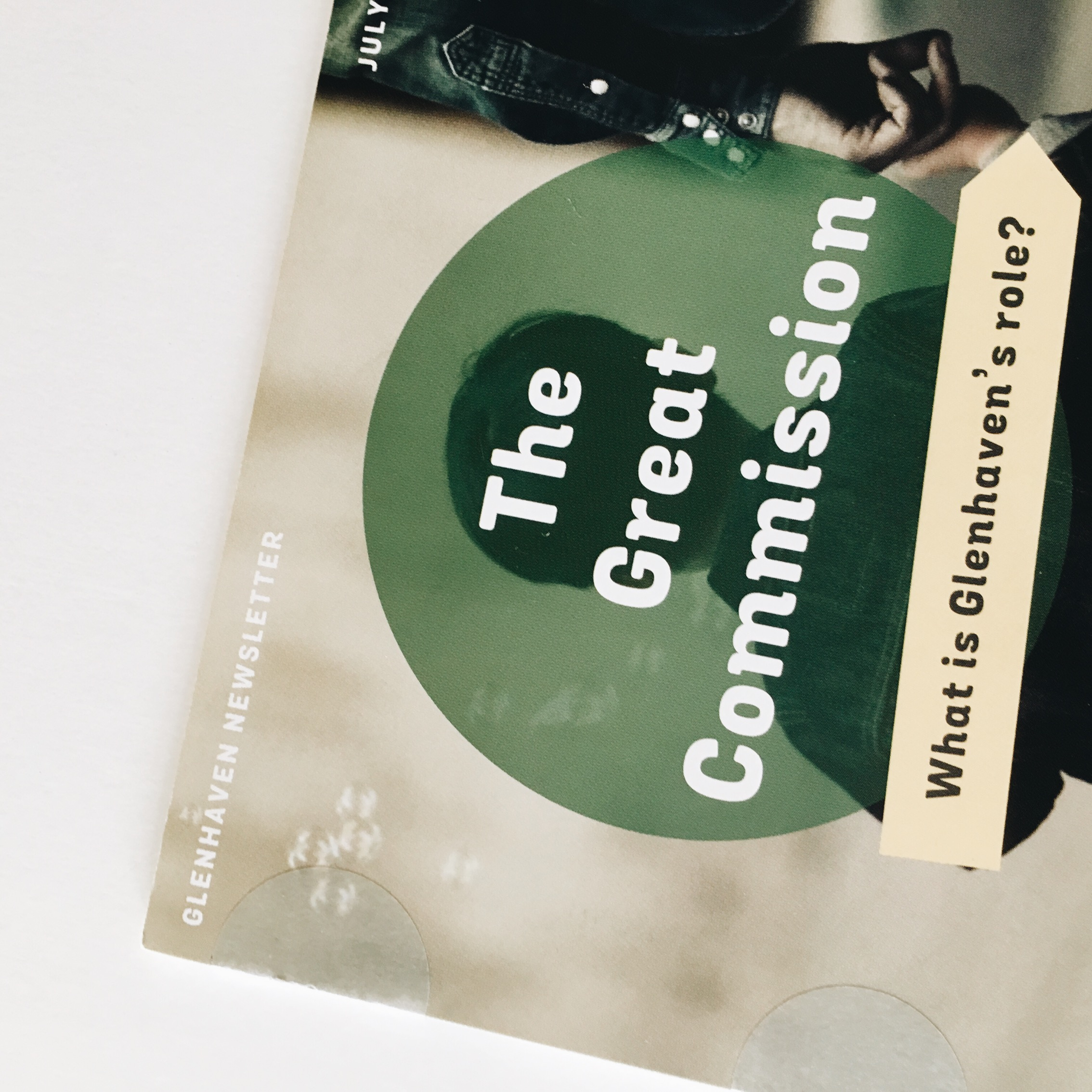 Glenhaven is one of those nonprofits that makes you want to go out and hug every single person you meet. They're truly inspiring in all that they do, and their heart challenges what it means to "reach out". Their mission is to empower teens, rally around them, foster healing and set them up to be who they are destined to be.
Monte [director] came to us needing to re-vamp the newsletter; they want to make their brand appealing to adults as well as teens. Basically, they needed a cool factor, and that's exactly what we aimed to give 'em! We spiced up their color palette a bit and mixed in some compelling imagery. Then we let Monte tell their story since he's a ninja at writing. If it's not broken, we don't fix it!
Check them out at glenhavenministries.org and if you walk away with a heavy heart for teens, you can totally blame us! :) We won't mind. In fact, we kinda hope you do!